CHOOSE FROM A LARGE INVENTORY OF NEW FORKLIFTS
Affordable New Forklift Sales in Phoenix
PERFORMANCE – COMFORT – RELIABILITY – SAFETY
Alliance Material Handling is a locally owned and operated forklift sales dealer serving the greater Phoenix area since 1996. We are proud to offer high-performing material handling forklifts at affordable prices.
Give us a call or stop by today and see the difference!
Looking for a used forklift? Stop by and check out our selection of used lifts. Lease-to-own options are available.
Electric Forklifts
Pallet Jacks
 – Manual & Electric
Walkie Stackers – Straddle and Non-Straddle
Narrow Aisle Reach / Narrow Aisle End Control
Order Pickers
3 and 4 Wheel Sit Down Electrics
Piggy Back – 5000 lb capacity
Internal Combustion Forklifts
LPG • Gas • Diesel
Warehouse Tire LPG (3,000 – 5,500 lbs)
Warehouse Tire LPG (6,000 – 12,000 lbs)
Air Tire (3,000 – 5,000 lbs)
Air Tire (6,000 – 10,000 lbs)
Air Tire (12,000 lbs and Up)
Rough Terrain Lifts
Straight / Vertical Mast Lifts – 6,000 lb Capacity
Shooting Boom Style Lifts – Articulating & Telescopic – 8,000 lb Capacity
Rough terrain forklifts are built to lift vertically, either straight up, or up and out using a telescopic boom. Most telescopic booms can lift up to 10,000 pounds to a height of up to 40 feet, and can reach out up to 25 feet. These forklifts can drive under 8 foot passages, and are available in two-wheel, four-wheel, and four-wheel crab steering where all the wheels are able to turn.
Scissor Lifts
Electric • Engine Powered • Rough Terrain
This type of aerial work platform is ideal for indoor or outdoor construction, maintenance and installation tasks. Electric scissor lifts have a longer runtime where engine powered scissor lifts offer greater lift capacities with larger platforms and more durability on rough terrain.
PHOENIX FORKLIFT DEALER SINCE 1996
You name it, we've got it!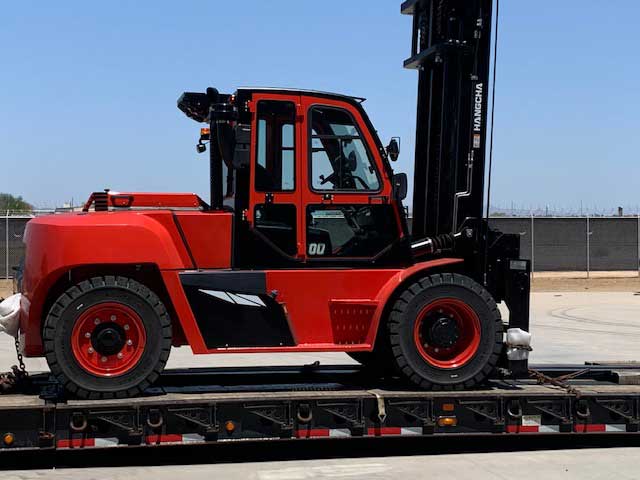 22,000 lb Capacity Delivery
ELECTRIC FORKLIFTS
LP, GAS & DIESEL TOO
Warehouse
Heavy Duty
Industrial
Rough Terrain
Narrow Aisle
Pallet Jacks & Stackers
Walkie & Riders
IC Cushion
IC Pneumatic
Tow Tractors
Burden Carriers
High Capacity